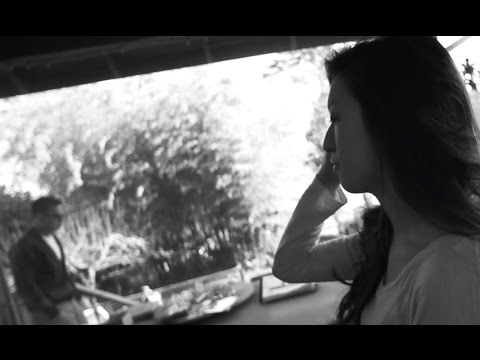 This is so Deep. Huy Pham back in Seattle!
This mission statement from Deep reminds me of the GO HARD. SUPERSTAR. state of mind. Breakdancer and DJ Huy Pham from Portland has been leading the dance scene in Portland for years. He's one of those guys that I've known for years and am impressed and inspired every year he keeps doing what he's doing, and all for the love of it.  There are so many young folks out there...
Ka.lil - Whiskey Mask [Music Video]
Ka.lil dropped a little music video in the middle of the night like it ain't no thing. He wears a furry head piece. Ya know…it's cool. Oh, by the way, keep an eye out for his solo project this June.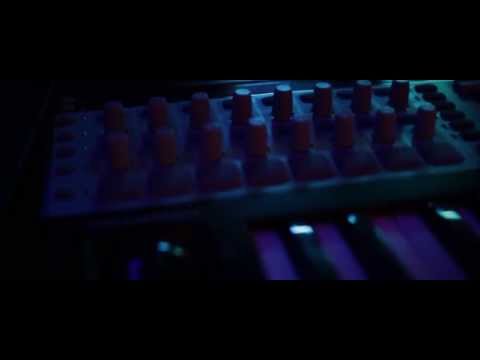 Craving Amazing
Soooo, someone's been holding out on us, and we don't blame him. We learned that to be an actual artist in the scene, you actually need to stay home, hone your craft, and actually do the work in creating your art.  So we don't hate on anyone going MIA, we know what you're probably up to. But this guy, Mr. Mikey McClarron, a professional socialite, managed to be everywhere...
"People will kill you over time, and how they'll kill you is with tiny,..."
– Dylan Moran
Holding on to your dreams...
These guys Lions Ambition have pretty much had the same formula for their music since I met them in 2003 - Inspiration. And they do it well.  P.S. I think you guys should just so call yourselves "Lion's." 
Yes, Kingdom Crumbs "Red Cups" music video. More...
thecarolineli: I've already expressed my feelings about Kingdom Crumbs so no need to repeat all that or explain why I'm posting this video. Their live show is great and I love how they are bringing their album to life even more with the rollout of music videos.  And I don't mean to compare or try to relate, but watching this made me think if Sonny Bonoho and Fresh Espresso partied together,...
The Flavr Blue & Kingdom Crumbs
Over the weekend a friends and family party was held at the 1530 spot. Everyone came out to see The Flavr Blue and Kingdom Crumbs who of course, killed it. And it was all love in the room. Shoutout to Love City Love (Lucien) for keeping it real at 1530 and Troy Osaki for the photos. Side note, give it up to Troy Osaki who will be heading to New York, representing the NW and the University of...
Watch
Our dude Derya working low-key until this video came out. nowhearmeout: J. Bre | Can't Look Back (Official Music Video) Music Video I was Asst. Camera Op. on during Fall of 2012. Shot entirely on Canon DSLR's in the rain and freezing cold temperatures of Washington state. Shot almost entirely in a 24 hour period, it took a lot of team effort to get all the shots we wanted for the video. ...
Sam Lachow & Raz tour kick-off
[photo by Zoe Rain] The party on stage was just as crowded as the party on the dance floor at Chop Suey this month. Photographers, Zoe Rain and Ivan Mrsic, snapped some great shots of the crew during the sold out show. These guys, Sam Lachow & Raz are doing it.  They're going on tour for the month of Jan and Feb. And there's going to be a lot more where that came from in 2013....
THE FLONT FILES: 2012 in review →
Some real words from Mic Flont…and this is life… We love you Mic.  micflont: What a crazy fuckin year! I had alot of great things happen to me along with alot of tragedy. I met so many new people and traveled to so many new place. They say there is "daoist" philosophy to how some approach life. I have this "Hip Hopist" philosophy to how I approach life. The way it works…
3 tags
We just some fuck ups who might change the world →
thecarolineli: Perry Porter was one of the opening acts at the Neon Christmas party at Chop Suey, organized by Maveryk who also headlined, along with Owuor. Teo. & Friends.  Not many people in Seattle know about Perry, and it's my job to make sure that changes in 2013. Perry is the second half of Sleep Steady. Together, him and emcee/producer, CARLisDEAD are on a more serious journey...
2 tags
2 tags
Surviving the 2012 Apocalypse
We made it to Christmas! That means we're still alive and the end of the world didn't come after all. Many of us were at Nuemos Thursday night where The Physics were giving a free show, while downstairs, Dice was having her album release party for Reflections in Broken Glass.  I'm sure people weren't too concerned about finding an end of the world party, but they sure did...
3 tags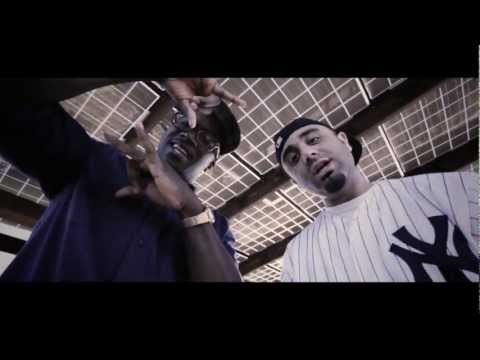 4 tags
1530 Melrose Ave
Lucien Pellegrin told us about this space several months ago. He was attracted to it and something inside of him told him he had to put it to use. So, after some minor renovations, he opened the doors at the end of November, collaborating with hand-made clothing brand, Tarboo, and printing company, ThisThat.  We're not sure when the next time the space will be open and who will be...
3 tags
The super passionate "$upercapitalist" team
The indie film, $upercapitalist, is a financial thriller set in NYC and Hong Kong. The director and lead actor, Derek Ting, is an ex-news producer who left his journalism job to pursue his passion for film. But instead of going out to endless casting calls, hoping to land his first big role, Derek created an acting job for himself. He wrote, produced, and starred in his own film. And now he and...
What If Money Was No Object?
Enough said. #gohardsuperstar Thanks to @susysunmusic for the find.
3 tags
Jam'n with the homies
I had to go check out photographer, Michael Hellen, playing bass for Jasper T & John Crown at the Fresh Coast is Major 3 Release Party hosted by Juice Radio and ReignCity. .  Michael joined the Go. HARD. SUPERSTAR. family almost a year ago after I saw his live show photos of Theoretics. I told him what we were trying to do at GO HARD. SUPERSTAR. and that we'd love to have him...
1 tag
1 tag
1 tag
EXTRAORDINARY GOALS LEAD TO EXTRAORDINARY FUTURES
The website for Extraordinary Futures launched this week. Even if you haven't heard the buzz about the new nonprofit, you must have heard of its founders, members of the Massive Monkees dance crew. And if you haven't heard of the Massive Monkees, well then, you better start googleing.  I remember going to local jams in the mid 90's and Massive Monkees was the crew that...
6 tags
Khingz is now - and has always been - Khalil
Our good friend Khalil (also spelled Ka.lil and Kalil) posted a few weeks ago that he's retiring his stage name, Khingz. Well, he said that Khingz is dead. I knew it didn't mean that he's gonna stop making music because he just released a new album, Between Friday Night & Saturday Morning, and because I can't imagine that he'd ever stop making...
2 tags
The Urban Nomad - Seattle, LA, NY, and more
He calls me his Doppelgänger. And I take that as a huge compliment. Although I'm a short Asian girl with a little voice and he's a tall, hairy man with a fro that speaks for itself, we vibe like no other. I met Jeremiah aka The Urban Nomad through our good friends at Luc & the Lovingtons. And he had met the Lovingtons while on his quest to seek out the most inspirational stories...
1 tag
Saying goodbye to The Cornerstone
I started going to The Cornerstone open mic and showcase last fall. It was great timing because I was about to lose hope in the local hip hop community. The energy just wasn't there and it felt segregated. When I stepped into The Cornerstone, I realized I just wasn't looking hard enough. The Cornerstone was beyond your typical open mic, it was a family. Even if you didn't know...
3 tags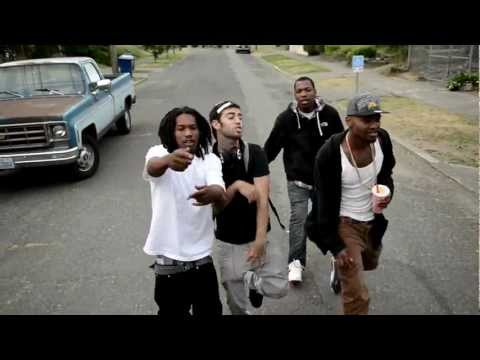 2 tags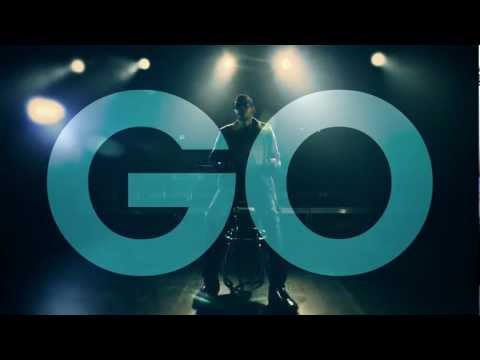 5 tags
BadWill Market was a good look for Capitol Hill
I have to say that BadWill Market on Sunday was a success and that vintage boutiques in Capitol Hill are winning. You know it's working when someone like me walks out with a red Minni Mouse, polka-dotted dress. Sometimes when I think vintage, I think over-priced thrift store clothes or glorified garage sale. But I knew to expect something way more when Grace Kelly sent me the press release...
3 tags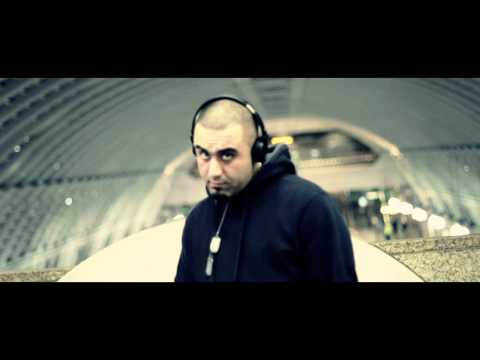 We heart music videos
Content is crucial when it comes to doing it on your own in the music game. If you're not producing music, you're producing a music video, Tweeting, and Facebooking - anything to tell your fans that you're still working, that you still exist. My guys at Smokey Robotic get this. We've been so broke and strapped for cash, but the show must go on. So with some new gear...
Watch
A few days ago Fearce and BeanOne gave a performance from their project "Bully" at Vermillion Art Gallery & Wine Bar in Capitol Hill. I was going to post the photos that I took but this video that they produced does a much better job at describing their work together and the awesome venue (you can catch my photos on our FB). Vermillion is becoming one of my favorite spots on the...
11 tags
Block Party
[Photo by Abiel Hoff] It's gonna be a week since Capitol Hill Block Party and everyone is back into their usual swing, or are they? It seems like all the local artists have something up their sleeves for this summer, whether it be a new album release or a new direction for their music. Either way, they are being very productive.  As for the Major Lazer crew, lately, the...
Where were you last week?
[It don't get more American than this pic.] Not many people heard about the Vice President of the United States being in town earlier this month, and it wasn't publicized that Daniel Blue of Seattle band, Motopony, was performing at the "pre-party." Joe Biden and his wife Jill visited Seattle to raise money for Senator Maria Cantwell, who is up for re-election. Daniel...